The Lectionary framers stitched together pieces of Isaiah to lead out the first reading of Advent in cycle B. This opening plea stood out for me:
You, LORD, are our father,
our redeemer you are named forever.
Why do you let us wander, O LORD, from your ways …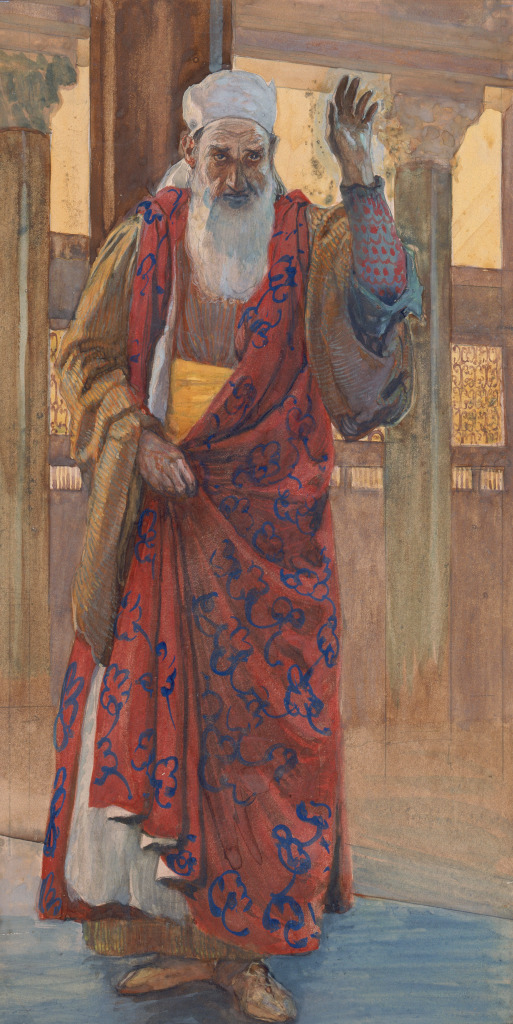 I remembered it as the opening verse of John Foley's "Redeemer Lord" from 1981. A fine piece that uses a familiar refrain from Psalm 23 to draw the assembly into the song.
A post-Exile lament spans the 63rd and 64th chapters of Isaiah. As a unified piece (63:7-64:11) it's a fine expression of the pathos of a people that finds itself adrift, at a loss for meaning. They go back to the beginning, remembering good times, how things used to be in a right relationship with God.
Most of today's reading deals with a nation's plea for help. That pleading comes through well in the Foley piece, which I had forgotten was so well orchestrated. The lament concludes with a confession of guilt. The final chapters of the book serve as a reflection on the reality that it has been human being who have wandered away and abandoned God. But there is a vision of a bright and hopeful future. And that seems to sum up an important consideration of the Advent season, at least for me.
The painting is of the prophet by the French artist James Tissot.