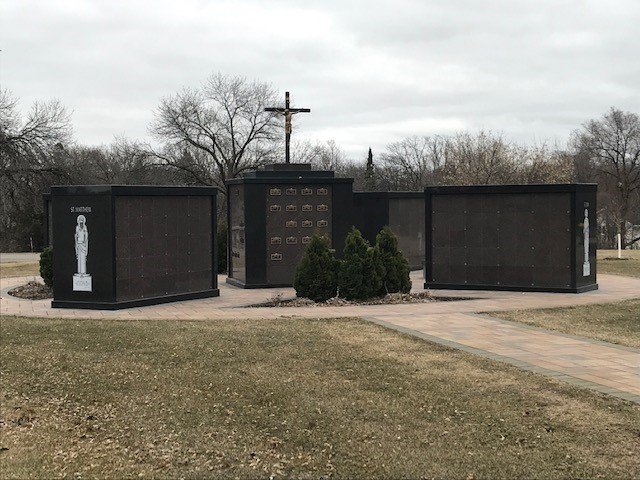 I have followed in the footsteps of many fine lay ministers in parishes. I've always strived to honor their service, their memory, and their initiatives. My newest parish is the first where I have come after my predecessor has died. Her committal service was this morning.
It was a bright morning, and early birds of the thirty-or-so of us were in the shade. The direct sun was already hot. I recommended a longer Scripture; Colossians 3:12-17 seemed appropriate for a church musician. It also reminds us to "mind our manners," as it were. Our pastor spoke well of the importance of challenging ourselves to keep Susan in mind as a loved one and doing our best to plumb deeper into the virtues we carry into the future. I don't remember the exact words, but I felt urged to do even better in my service here.
The committal rite is a less common one for church musicians. Many of us lack portable instruments, and aren't often invited to the burial site. (We'd lead the singing a cappella capably if we were.) It was the first for my wife, I think, at least at a columbarium. I find the outdoor setting, the sense of inescapable finality, the simplicity of the rite all to be calming–at least it was for me.