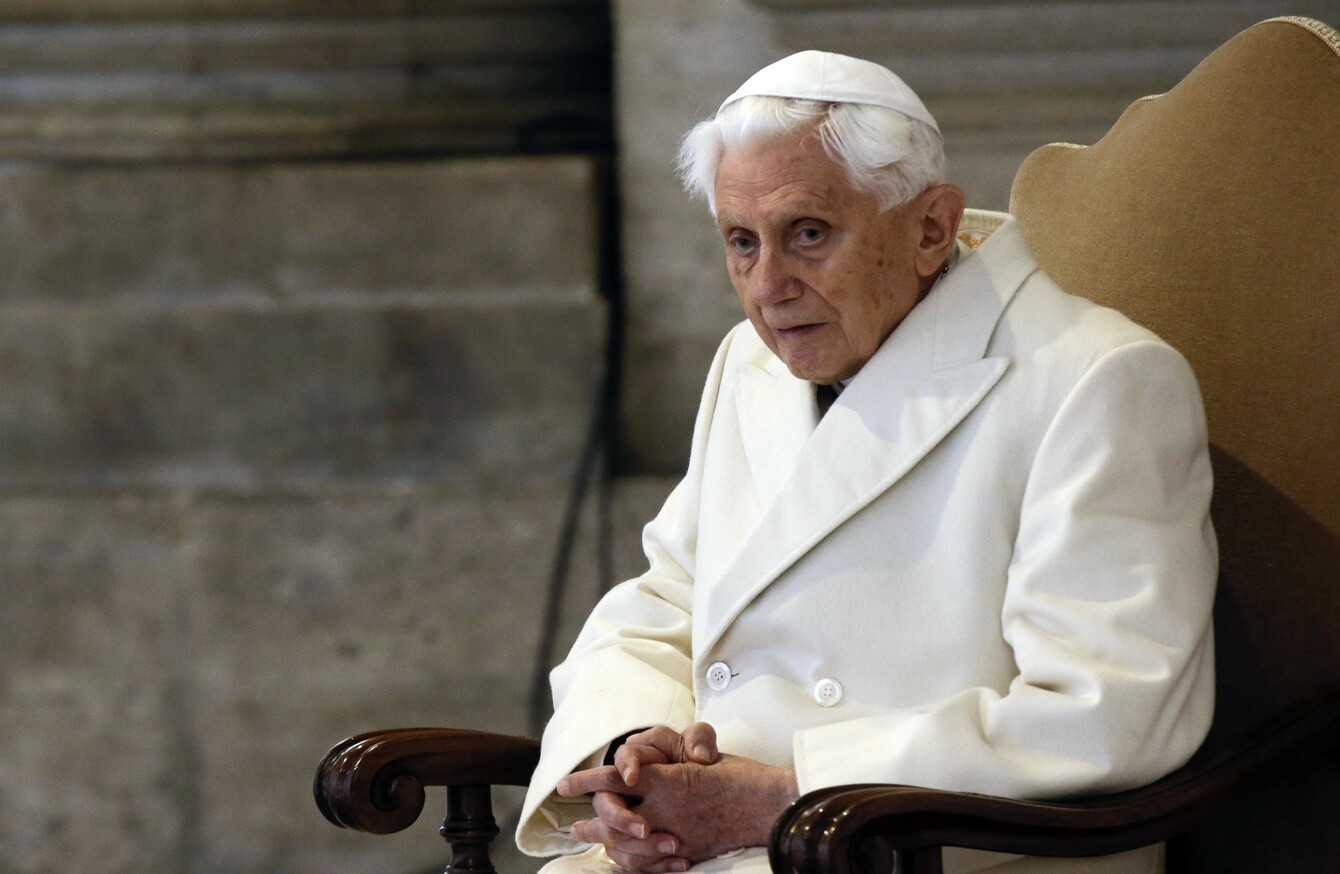 The NCReg is musing with its sources about what a pope emeritus is.
Until now, Pope Francis has never wanted to define the figure of Pope Emeritus from a juridical point of view. However, he had maintained a cordial relationship with Benedict XVI and has always consented when the Pope Emeritus asked for the possibility of expressing himself. In one of his first interviews with him in 2014, he said that "the Pope Emeritus is not a statute and takes part in the life of the Church."
Well, even ordinary lay people like me take part in the life of the Church.
As for future popes emeriti, who knows? Retired bishops run the gamut:
quiet life while bearing infirmities and old age
secluded life withdrawn from scandal
troubleshooters and fundraisers–mixed ratings on those,
filling in for ailing prelates and dioceses.
Pope Benedict retained white clerical garb. If Pope Francis retires, I suspect we won't see as much of him as his predecessor. we might even see him returning to black, and getting noticed paying his bill at the Vatican residence, and being pointed out as a show-off. Going off quietly into retirement seems a Jesuit thing. Pope Benedict was our first celebrity pope, well known before his election and often out there before, during, and after in the realm of theology: books, interviews, and articles. And whether his own notion or his supporters, that narrative provides an undercurrent to his papacy. My guess is that the so-called pro-Francis faction won't have the same fangirl/fanboy contingent agitating for some public reassurance.
Retired popes? Seems to me that best would be somewhat minimal duties, some definitions of boundaries, but freedom to just let someone ride off into the sunset. And influence? With so many saints amongst recent popes, maybe just trust that they will do the right thing.