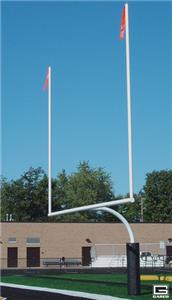 That NFL coach, a presumed family man, still without a win, partying with young women in a bar. You have to wonder what these guys are thinking.
The wonder extends even beyond the football team itself in North Carolina where being arrested for rape and wearing a bit of ankle bling doesn't get you suspended, but protesting male-on-female violence (it wasn't just that one student arrested for a sexual felony at this school) draws a suspension. Administrative reasoning:
The walkout was … a safety hazard for students, staff and others in the area. Students who chose to walk out were informed they could face consequences due to such violations as unauthorized absence or endangering themselves and others.
Administrators, coaches, and teachers tie themselves to rules, of course. They have to. They make them for students and then selectively enforce what they see. Parents get upset at miscarriages of justice as they perceive things for a son or daughter. Students plan more rallies. Lather, rinse, repeat.
High school personnel are in a particular bind, as the student body members indeed notice instances of prejudice, sexism, racism, favoritism, bullies on staff, and the like. The human beings who stand above the fray aren't often the hirelings:
On Monday, after Olympic High's volleyball coach Mackenzie Walck handed down the suspensions, (player Sereniti) Simpson turned in her jersey.

"I will not play for a team or school that punishes its athletes for wanting a safer environment. It's time to take a stand. We need to take action now."
Sounds like somebody learned the lesson. Too bad adults are such failures in such public ways.